Your Agency's New Content Department
As valuable as it is, creating fresh content is extremely challenging for most small businesses. Whether they're occupied focusing on the day-to-day of their business or don't feel qualified or comfortable to write themselves, producing content is something that is often ignored. It's an intimidating task, and that's where SEOHive's content pathway comes to the rescue.
Are you tired of launching websites for your clients only to see them never get updated with fresh content? With our content pathway you can have high-quality blog articles and an ongoing-client monthly retainer ready to go!
Do your client sites look abandoned because the last (or only?) post is from several years ago? Bring life, and organic search results, back to your client sites with an ongoing content plan.
What is SEOHive's Content Pathway?
SEOHive's content pathway enables your agency the ability to deliver multiple professionally-written and high-quality posts each month. Our talented native-English speaking writers and SEO specialists produce hundreds of articles each month for many popular (and several obscure) niches and markets.
SEOHive's content pathway gives your agency everything you need to build recurring revenue and sell high-quality and SEO-optimized ongoing content marketing services to your clients.
Here's what you'll get each month:
A content topic planner for fresh keyword-focused content ideas
Two (or four) ~900 word articles
One round of revisions
Informative dashboards to track SEO and keyword performance
How does the Content Pathway work?
Regardless of pathway, the first thing we do when a new client site joins SEOHive is go through our onboarding process where our team will audit, upgrade and further optimize your client site. During this 14-day process, we will also perform and deliver an in-depth keyword analysis to determine the proper keywords and topics to focus upcoming content efforts on. Be sure to check out our dedicated onboarding process page to learn more.
Once the pathway work officially begins, we will present you with a topic planner to present our initial topic suggestions and the keywords that will be focused on. Many agencies take it upon themselves to choose and select the topics, but it's also common to review this with your client and seek their approval.
Once the topics are approved for the month our writers will get to work and get them in your hands as quickly as possible. With each article we'll also provide a royalty-free stock image and suggested meta description.
How Much Does The Content Pathway Cost?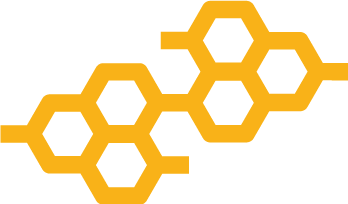 Content Pathway – Ongoing Monthly
Two ~900 word articles each with a royalty-free stock "featured" image
Includes the full SEOHive experience, including a content topic planner, in-depth keyword research, ongoing reporting dashboards and more:
$147 onboarding fee
(ongoing charges begin after the 14-day onboarding period)
$300/mo (ongoing charges begin after the 14-day onboarding period)
Upgrade to 4 articles for only $500/mo
Frequently Asked Questions
You've got questions, we've got answers. Hopefully. If we don't, be sure to contact us.
Ready to Scale Your Agency?
If you're ready to join The Hive and begin delivering high-quality SEO services to your agency clients you can get started by registering your first site with us today.