Local SEO
Get your local buzz on…
Not every business needs world domination. For many small businesses, if they could just excel in their local area and it could be transformational for both their cashflow and profit.
This is why our Local SEO service is perfect for Local Businesses.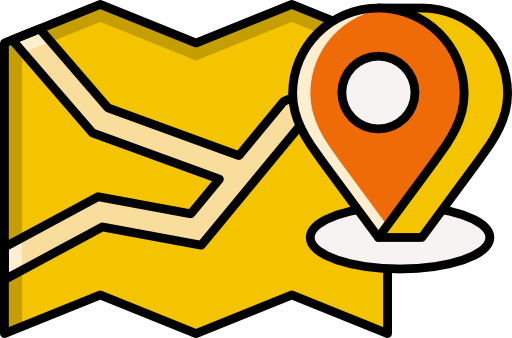 How does Local SEO work with SEOHive?
Our Service is made up of 3 parts, each designed to move the needle for you and your client.
Step 1: A Local SEO Audit
A full review of where and what the opportunity is for your client. This can either be offered as a one-off report, or you can bundle it with Month 1.
Step 2: GBP Optimization Phase – Onboarding / Month 1
Making sure everything is set up correctly is vital to have an impression on your local listings and the Map Pack. This goes for everything from your business name (there might be a keyword opportunity there) to your opening hours, categories and product, service and FAQ listings – we've got you covered. We can even fix any incorrect citations for you. We also have our own Local SEO Checklist that we'll use to review every website!
Step 3: A Local SEO Process to build authority and SERP positions – Month 2 & Onwards
It's time to get that Profile working for you. Our team will ensure your profile is actively posted to and monitored for reviews, as well as consistently building citations and trust factors around the internet. We'll also produce full monthly white-label reports for your client.
What are the deliverables of The Local SEO Plan?
The deliverables follow the steps above…
Local SEO Audit

A review of your link profile and existing local rankings.
A reputation review based on your current Google Reviews
A full GBP Audit and on-site local SEO signals.
A review of your existing citations and the details that are held for each of them, plus a report on the citations you are missing.
A report on the review counts for competitors who are ranking in the top 3 for each of your local keywords.
Local Search Grid Report for your top local keywords
Delivered through a white-label dashboard and downloadable PDFs

No GBP listing? No problem – we'll guide you through the base set up and take it from there
Onboarding / Month 1

Business Identity Review & Optimization
Primary Category and Additional Category Review & Optimization
Business information check and correction
Clean up of existing Citations
GBP Service Listings
GBP Product Listings (if applicable)
GBP Content recommendations
(number of photos, videos, reviews, FAQs, etc)
GBP Posts or Posting Plan*
A full review through our own Local On-Page Checklist
On-site content recommendations
Access to our Google Reviews SOP that you can configure for your client

On the Honey Pot? If so, great! We can even go and make most of these on-site changes for you!

If this isn't a Honey Pot site, don't sweat it, we'll still process the full Local SEO Checklist and will send you a list of the recommended changes for you to work through with your web developer. 🐝
Month 2 & Onwards

Weekly GBP posts (written and published)
10 x local citation submissions
Regular Review monitoring (including reply/forwarding)**
Local link opportunities (as they are discovered)
Geotargetted content ideas – content ideas based on your keyword research for your blog (that can feed into your Honey Pot Plan if you have it), but with a local geographic twist!
Live dashboard & ongoing reporting
* Please note, if we have plenty of resources on the target website, we may write GBP posts in month 1. If not, we may go through a
client detail questionnaire with you to plan this process.
** Please note, we will only reply to positive reviews, negative and neutral reviews will be referred back to the client for a
response. Reviews are monitored at least 3 times per week, if not more often.
Local SEO Pricing
Transparent Pricing for all our Agency Partners
Our Local SEO Service is priced as follows:
Local SEO Audit = $97 US per audit
Local SEO (monthly) = $300.00 US per month per website
(This is for a single location. Any additional locations are charged at an extra $100.00 per month per location).
Please note: If you buy the audits separately, a voucher will be provided to discount this price off your first month's fee.
What's the point of Local SEO anyway?

A strong local SEO presence benefits businesses by increasing visibility in local search results, driving higher web traffic, and enhancing credibility and trust. It also improves online reputation management, attracts more foot traffic to physical locations, and allows for targeted marketing efforts focused on the local community. Local SEO is a cost-effective marketing strategy compared to traditional methods.
As an agency, offering local SEO services can help you diversify your services, increase your monthly recurring revenue (MRR), and improve your client satisfaction and retention. By assisting clients in enhancing their online visibility, targeting local customers, and increasing foot traffic, you can provide a comprehensive solution to help your client's businesses grow and succeed in their local markets.
If you have any queries or aren't sure if this would be a good fit for your clients, feel free to contact us with any queries you may have and we'll respond to you or schedule a call with you ASAP to discuss further.
How to Get Started
If you have a client ready to go, simply click the button below, checkout and then provide the onboarding information for the client's website and GBP profile! It's that simple, and we will take it from there!