In the current digital marketing landscape, White Label Local SEO has emerged as a crucial strategy for businesses looking to enhance their local online presence. But what exactly is it?
At its core, White Label Local SEO refers to the process where a digital agency hires an external provider to perform Search Engine Optimization (SEO) services on behalf of their clients and harness their expertise to carry out local SEO campaigns and put local businesses on the map.
This method incorporates a range of strategies tailored to improve a business's visibility in local listings and search results, such as optimizing Google My Business profiles, generating locally relevant content, building local citations and managing online reviews and ratings. White Label Local SEO allows digital agencies to offer comprehensive search engine optimization services to their clients without investing in the creation of an in-house team, effectively expanding their range of offerings and expertise.
Whether you're a digital agency looking to expand your services or a business wanting to boost your local online presence, here you will find some valuable insights into the world of White Label Local SEO and unravel the many opportunities this digital marketing strategy can offer.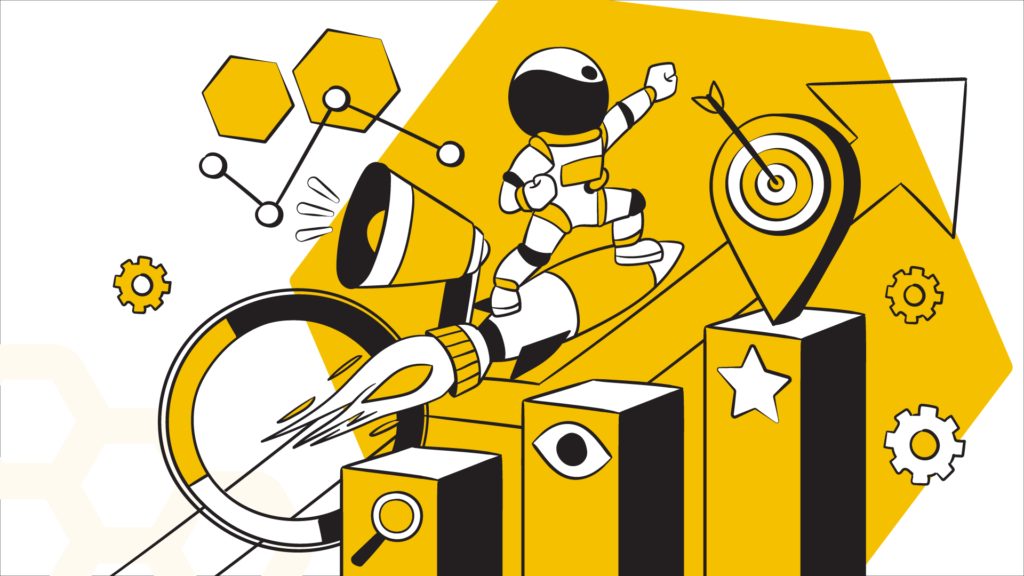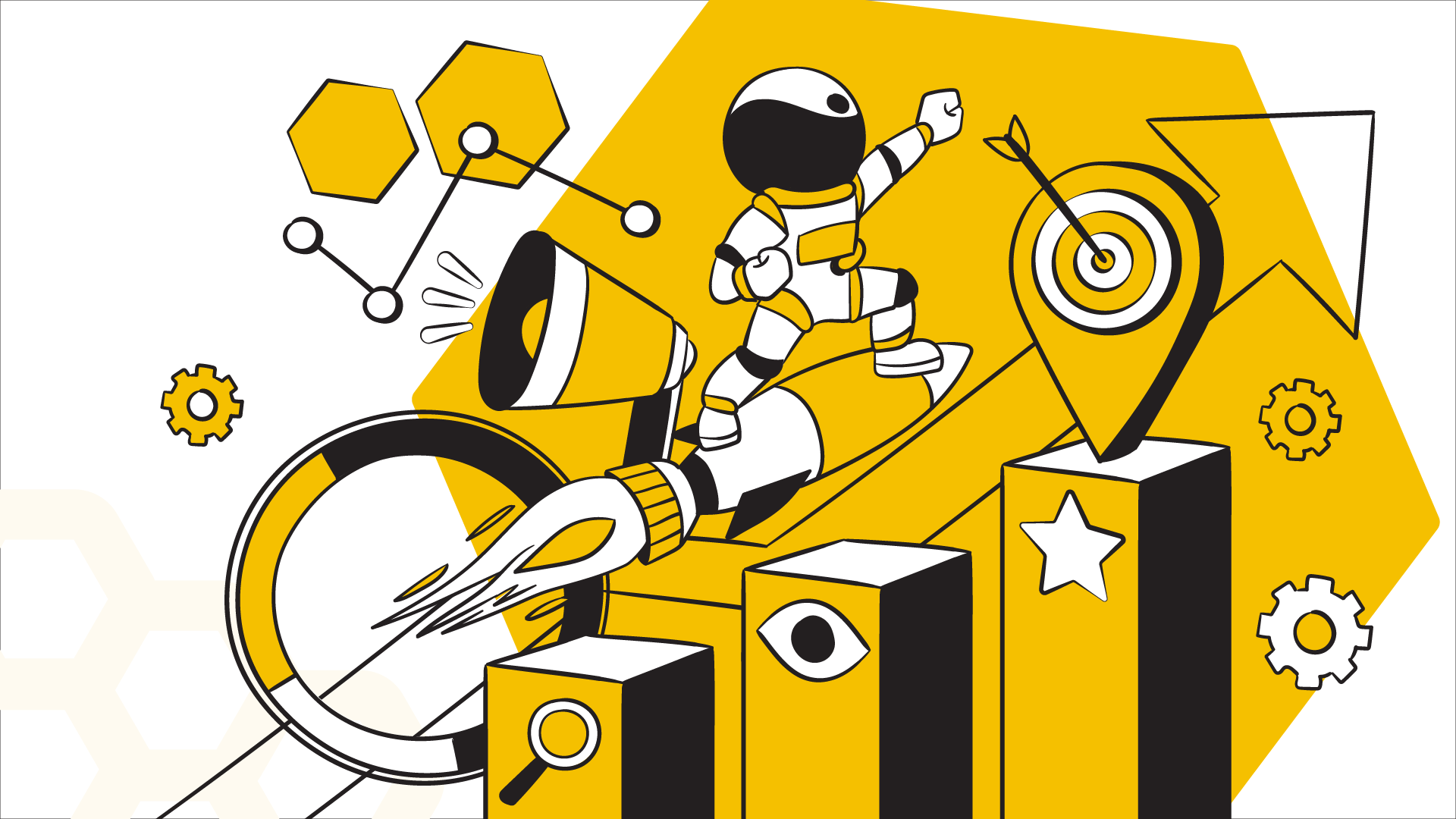 Some Impressive Local SEO Statistics!
In today's world, local SEO is pivotal in driving small businesses towards success. By specifically targeting the geographical area where a business operates, local SEO ensures that your online presence aligns with user searches in your locality, thereby connecting you with the right customers at the right time.
There is compelling data underscoring the importance of utilizing a local SEO service in your digital strategy to boost your business growth and hit those crucial ranking factors that can elevate your local visibility on search engines.
Here are some of the most recent local SEO statistics:
46% of all searches on Google have local intent.
The average ROI for a local SEO campaign is over 500% after 3 years.
The average timeframe to see ROI-positive results from Local SEO is 4.76 months.
The most important local SEO ranking factors are:

NAP (name, address, and phone number) consistency
Google My Business (GMB) profile optimization
Local citation building
Local content marketing
The Importance of Local SEO
In a nutshell, Local SEO is an integral part of any small business's marketing strategy. By optimizing your website and online presence for local searches, you can attract more customers and grow your business.
When done right, good local SEO practices can help your business appear in the top search results, increasing the chances of customers through your door.
Local SEO is about standing out in your local market, precisely where and when potential customers are looking for a business like yours. It's about being the most visible and appealing option in your local area, leading to an increased conversion rate, improved business reputation, and higher revenues.
The Relevance of Local SEO to A Local Business
For businesses that have a physical location or serve a specific geographic area, Local SEO is crucial. With the rise of "near me" searches and the widespread use of smartphones for location-based queries, a robust local SEO strategy can provide businesses with an edge over their competitors.
Here are a few ways Local SEO is relevant to businesses:
Increased Visibility: Good local SEO practices help businesses rank higher in search engine result pages (SERPs), increasing their visibility among local customers.
Higher Traffic and Sales: By targeting local customers who are actively searching for their products or services, businesses can drive more traffic to their websites and physical locations, which can lead to increased sales.
Improved Online Reputation: Through Local SEO strategies such as managing online reviews and optimizing Google My Business profiles, businesses can improve their online reputation, which can help attract more customers.
Cost-Effective Marketing: Compared to traditional advertising methods, Local SEO services are cost-effective and offer a high return on investment.
Competitive Advantage: Local SEO can give businesses a competitive advantage by helping them stand out in local search results.
By understanding and leveraging Local SEO, businesses can make the most of their local presence, attract more customers, and ultimately drive business growth.
The Concept of White-Label Local SEO
Using White Label Local SEO allows Digital Agencies to offer Local SEO services to their clients without developing an in-house team or acquiring extensive SEO knowledge. The third-party provider (like SEOHive) handles all the technicalities and complexities of Local SEO, such as optimizing Google My Business profiles, managing local citations, creating geo-targeted content, and more, while the hiring agency interacts with the client and manages the overall project.
In essence, the agency maintains a direct relationship with the client, while all the local SEO work is done by the white-label provider behind the scenes.
The process of White Label Local SEO involves a few simple steps:
Partnership Formation: The digital marketing agency partners with a White Label Local SEO provider – like SEOHive.
Client Consultation: The agency meets with the client to understand their local SEO needs and check that the white label process is a good fit – we have some Local SEO Audit Reports to help with this.
Client Onboarding: Based on the service being a good fit for the client, the Agency agrees the contract with the client and onboards the client's website with the white-label provider.
Implementation: The provider implements their SEO strategy, which can include a variety of tactics such as keyword research, on-site optimization, content creation, link building, etc.
Reporting: The white-label provider then creates reports detailing the progress and results of the SEO efforts. These reports are rebranded by the agency and presented to the client.
If this is something you'd like to know more about, book a call with us today to discuss how SEOHive can help you.
Key Players in the White-Label Local SEO Market
While the exact key players in the white-label local SEO market can vary and evolve over time, there are typically several types of companies that sell local SEO services:
SEO Specialists: These are dedicated SEO firms with deep knowledge and expertise in all aspects of SEO, including local SEO services.
Digital Marketing Agencies: These agencies offer a range of marketing services, including SEO, and often partner with SEO specialists to deliver white-label local SEO packages.
Web Development Companies: These companies primarily offer web design and development services but may also partner with SEO specialists to offer local SEO services.
Business Consultancies: These consultancies offer strategic advice to businesses, and sometimes they partner with SEO specialists to add local SEO to their range of services.
The white-label local SEO space is continually growing, with more and more agencies realizing the benefits it can offer to them and their local business clients.
The Benefits of White Label Local SEO to Digital Agencies
White Label Local SEO offers numerous benefits to digital agencies, including:
Efficiency and Cost-effectiveness
One of the most appealing advantages of White Label Local SEO is its efficiency and cost-effectiveness. By outsourcing the local SEO work, digital agencies can save significant time and resources that would otherwise be required to build and train an in-house team. Additionally, the pay-as-you-go nature of these services means that agencies only need to pay for the services their clients require, reducing unnecessary expenditures and enhancing profitability.
Access to Expert Knowledge and Sophisticated Tools
White Label Local SEO providers are experts in their field, possessing up-to-date knowledge and proficiency in the latest SEO strategies and techniques. Partnering with these experts provides digital agencies with access to this wealth of knowledge, as well as sophisticated SEO tools, without the need for expensive subscriptions or training programs. This means that agencies can offer top-tier SEO services to their clients, improving results and client satisfaction.
The Ability to Focus on Core Competencies
By outsourcing Local SEO services, digital agencies can free up time and resources to focus on their core competencies, whether that be web design, content marketing, social media marketing, PPC advertising, or any other service. This allows agencies to deliver exceptional service in their areas of expertise while still offering comprehensive marketing solutions, including SEO, to their clients.
Scalability
White Label Local SEO provides agencies with a scalable solution to SEO services. When a new client requires SEO services, the agency can simply engage its white-label provider, avoiding the need for hiring, training, and accommodating new staff. This allows the agency to grow and take on more clients without increasing their workload or overheads significantly.
Reputation Enhancement
By offering professional Local SEO services, digital agencies can enhance their reputation and credibility. Clients don't necessarily need to know that the agency has outsourced these services; all they see are the high-quality results. This can lead to increased client satisfaction, referrals, and ultimately, business growth.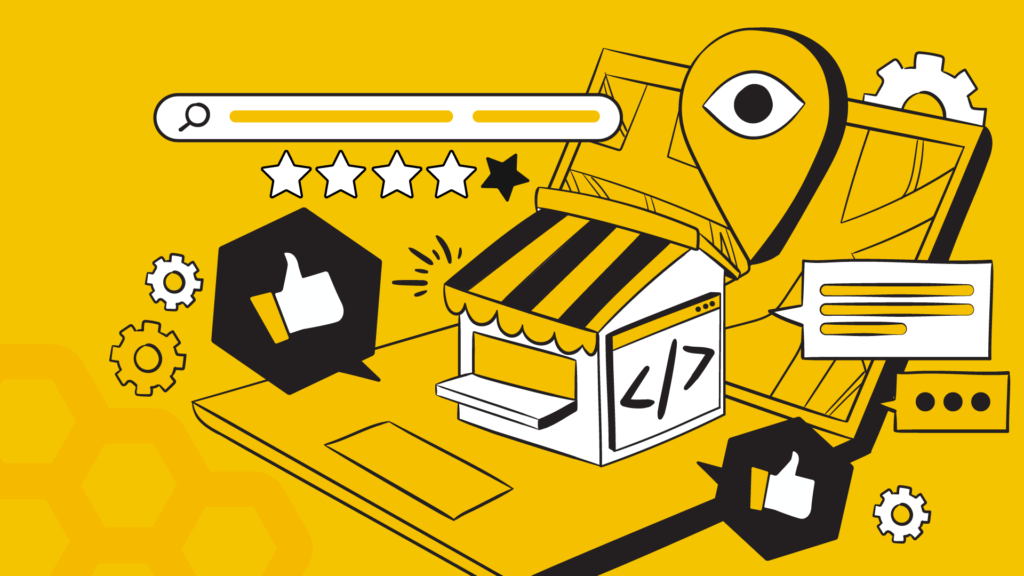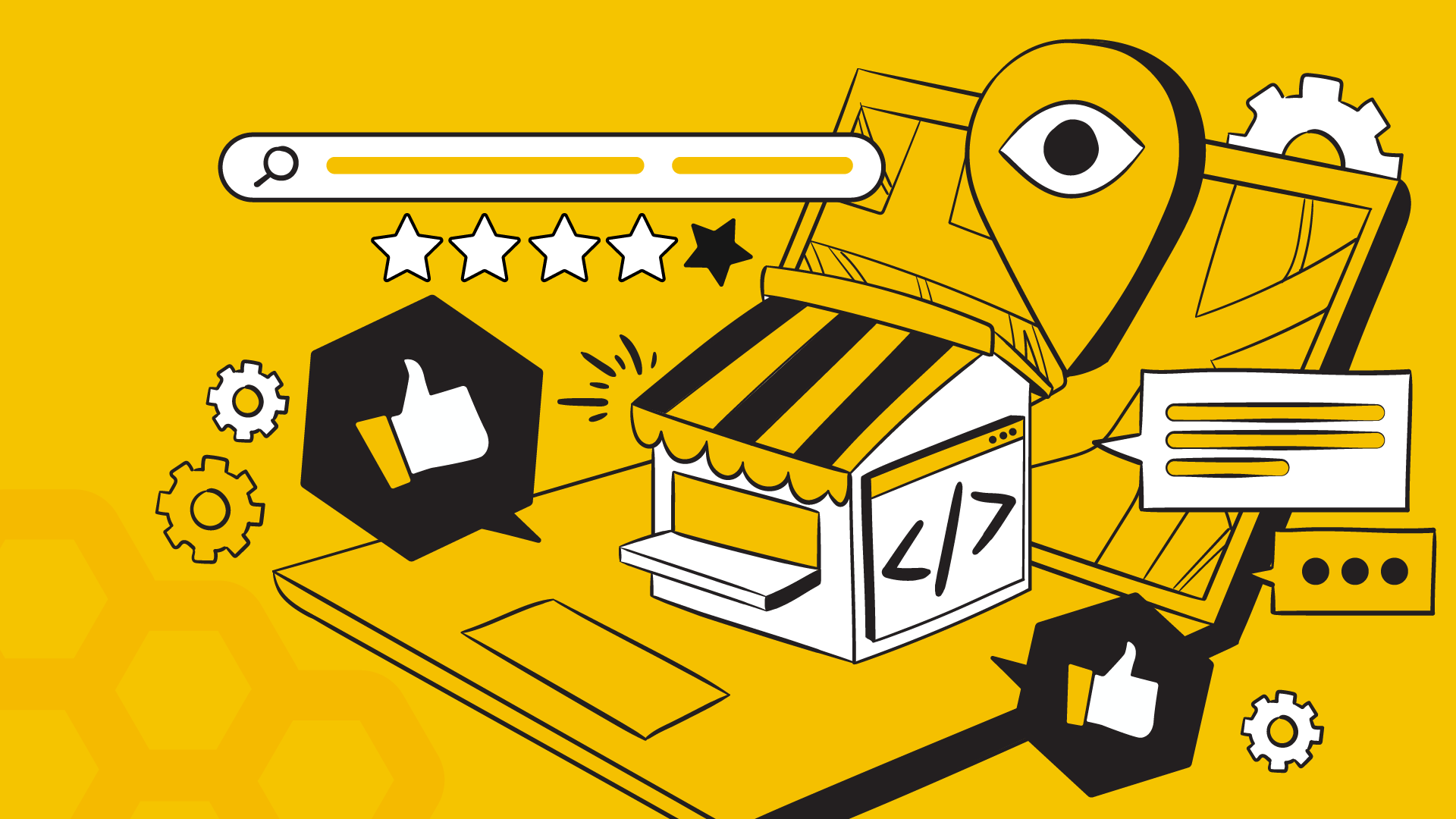 The Benefits of White Label Local SEO to Clients
White Label Local SEO offers numerous benefits to clients, including:
Improved Local Online Visibility and Reputation
Clients stand to benefit enormously from White Label Local SEO services. Firstly, an effective local SEO strategy can dramatically improve a business's local online visibility. This means when potential customers in their area search for products or services they offer, their business is more likely to show up in the search results. Additionally, aspects of local SEO such as managing online reviews and optimizing Google My Business profiles can significantly enhance a business's online reputation.
Higher Ranking on Search Engine Results Pages (SERPs)
Local SEO strategies focus on improving a business's ranking on search engine results pages, particularly for local searches. Higher rankings in SERPs mean more visibility and a greater likelihood that potential customers will click on their website. By utilizing White Label Local SEO services, clients can leverage the expertise of SEO specialists to climb up the organic rankings and stay ahead of local competitors.
Increased Web Traffic and Potential for Higher Conversion Rates
Improved online visibility and higher SERP rankings invariably lead to increased web traffic. More importantly, this traffic is highly targeted, as local SEO efforts attract local customers who are actively searching for the products or services the business offers. This not only increases the likelihood of converting visitors into customers but also boosts the quality of these conversions, as customers are more likely to come back and become repeat local customers.
Cost Savings
Finally, clients benefit from cost savings when digital agencies use White Label Local SEO services. Instead of having to hire multiple agencies or in-house staff for different aspects of their digital marketing strategy, clients can work with a single agency that offers a comprehensive package, including SEO. This streamlines the marketing process and can significantly reduce costs.
In essence, clients that receive White Label Local SEO services gain access to expert SEO strategies that can substantially improve their local online presence, attract more customers, and ultimately grow their business, all while potentially saving them money.
Choosing a White Label Local SEO Provider
Selecting the right White Label Local SEO provider is a crucial step for any digital agency looking to expand its service offerings and gain a reputation for showing consistent local SEO results. The quality of the provider you choose will directly influence the quality of services you can offer your clients.
Here are some key factors to consider when making your selection:
Expertise and Experience: Seek a provider with proven local SEO expertise, backed by a solid portfolio of successful projects.
Reporting and Communication: Effective communication is crucial in a white-label partnership. The provider should offer regular updates, and comprehensive reports, and be readily available for strategy discussions and queries.
Scalability: As your agency expands, your provider should be able to manage increased work volumes effectively, hence ensuring they have the requisite resources and capabilities to grow with you.
Reputation and Reviews: Scrutinize the provider's industry reputation and client reviews to gauge their reliability and quality of work.
Price: While not the sole determinant, it's vital to choose a provider whose pricing fits within your budget. The most expensive option isn't necessarily the best one.
SEO Tools and Strategies: Inquire about the provider's toolset and strategies. They should be up-to-date with the latest SEO trends and employ cutting-edge tools.
Customization: Since every client has unique needs and goals, your provider should be able to offer tailored strategies accordingly. A one-size-fits-all solution rarely works in SEO.
Consistency: Look for a provider who consistently delivers high-quality work. Consistent performance is a hallmark of a reliable and competent provider.
Reliability: Things need to operate efficiently and on time. Hiring a reliable White Label Local SEO provider can ensure that tasks are completed in a timely manner, freeing your agency to focus on core business functions.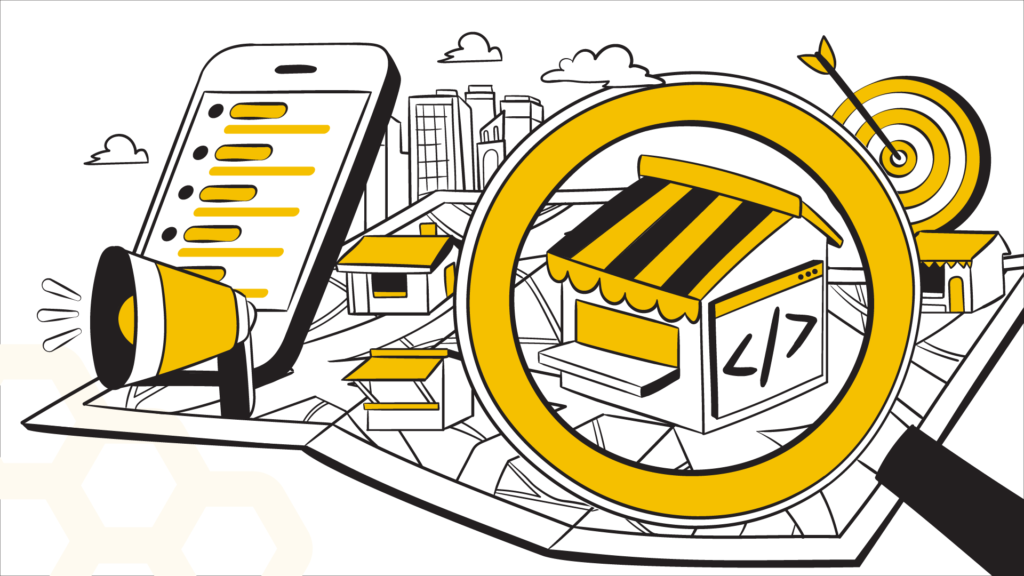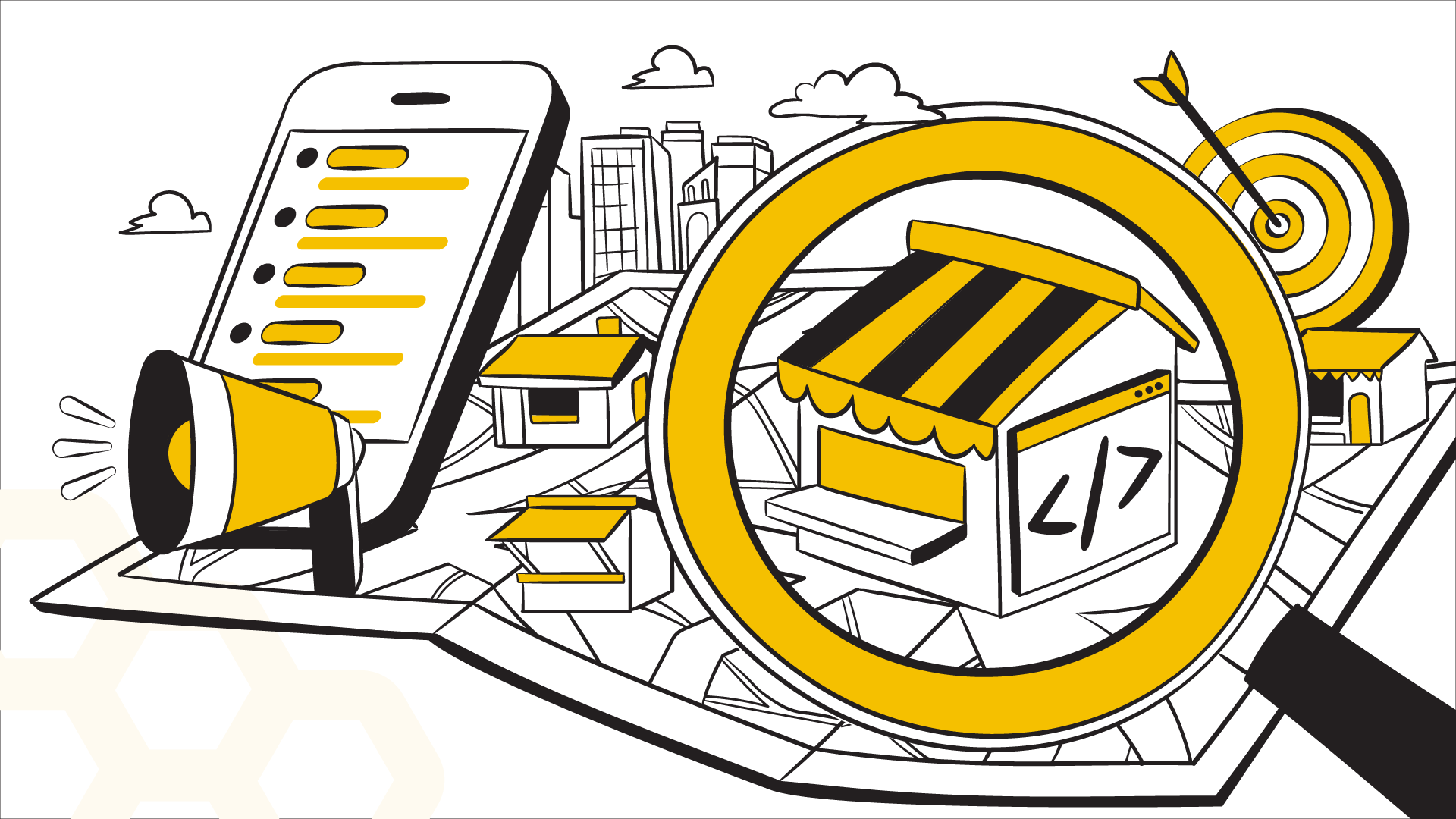 Why Choose SEOHive for Your White Label SEO Services
Not all businesses require global recognition to succeed. For many small businesses, achieving exceptional performance in their local area where they provide services tailored to a local audience can be a game-changer, significantly enhancing their cash flow and profit margins.
This is precisely why SEOHive's Local SEO service is the perfect fit for your client's Local Business. What sets us apart is our focus on transparency and our proven methods that provide a tailored solution for local businesses. We understand that every business is unique, therefore, we provide customized local SEO strategies designed to fit each client's specific goals and industry dynamics. We are committed to delivering consistent results and our expert team ensures that tasks are always completed efficiently and on time, helping you streamline your operations and focus on your core competencies.
If you are looking for the perfect Local SEO fit for your agency, check out our White Label Local SEO Service here, or book a call with us to discuss how we can help your agency.
Your professional SEO team is only a few clicks away! 🚀